Khoa & Kim couple photo shoots in Danang Vietnam
Engagement photo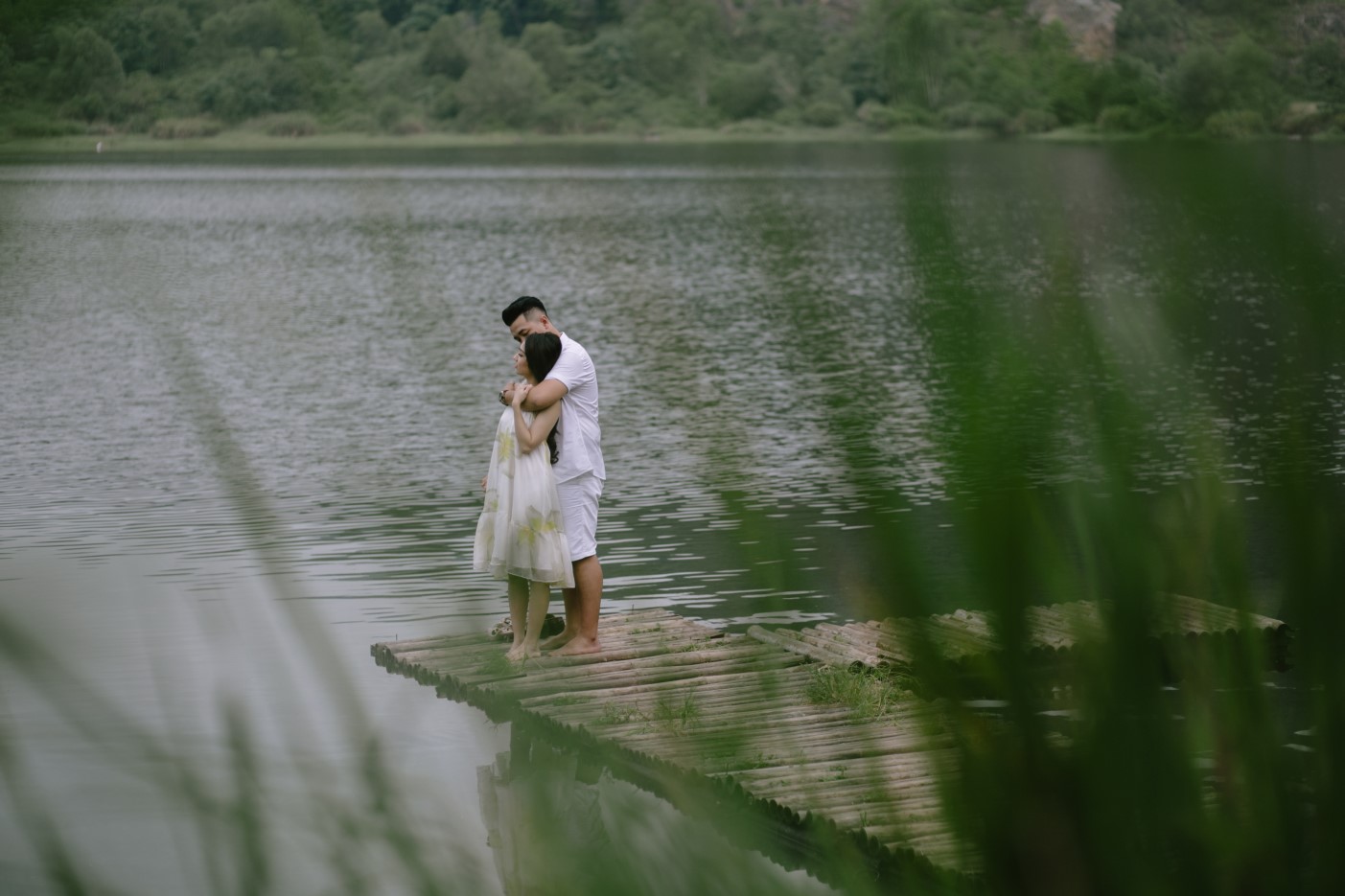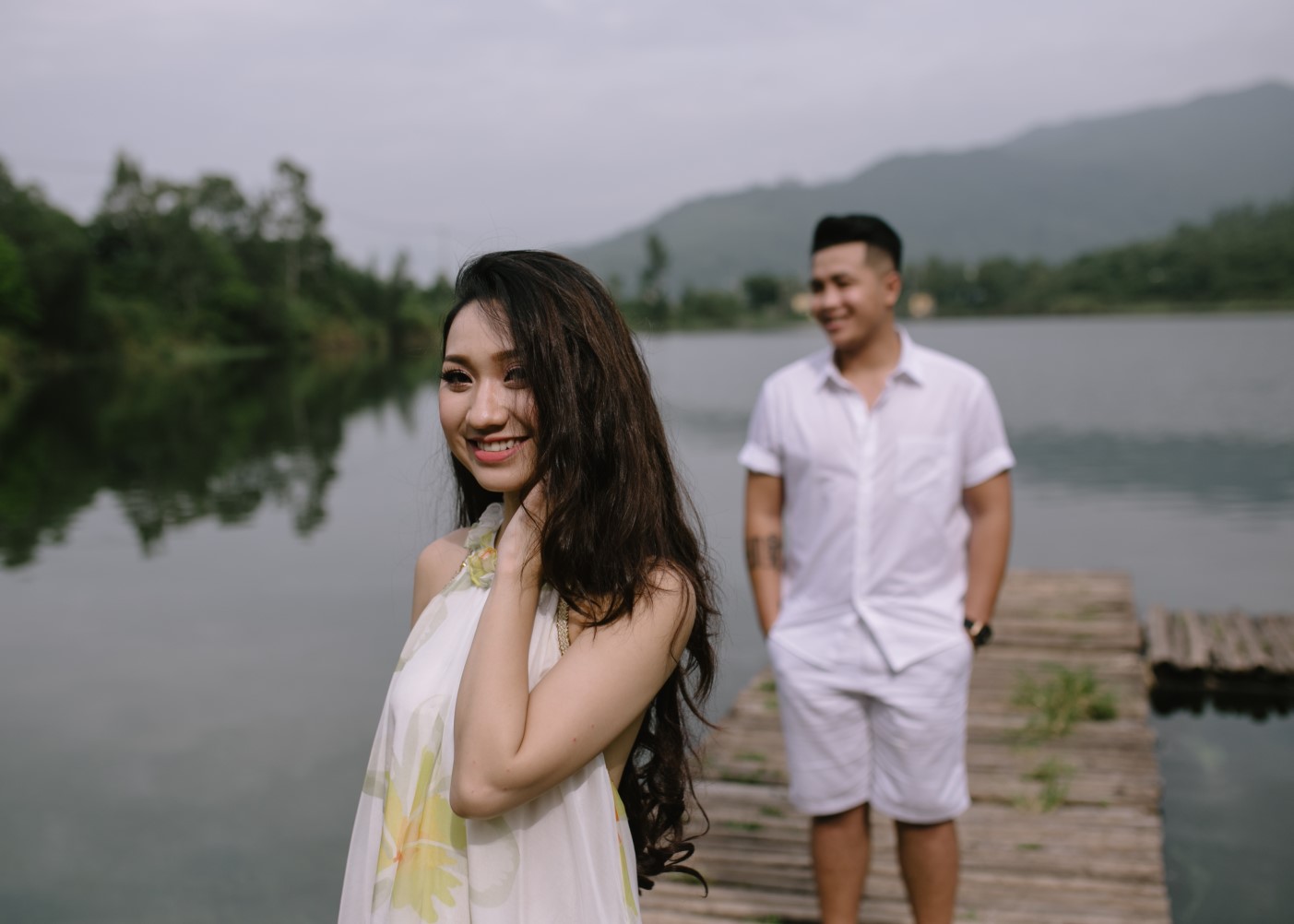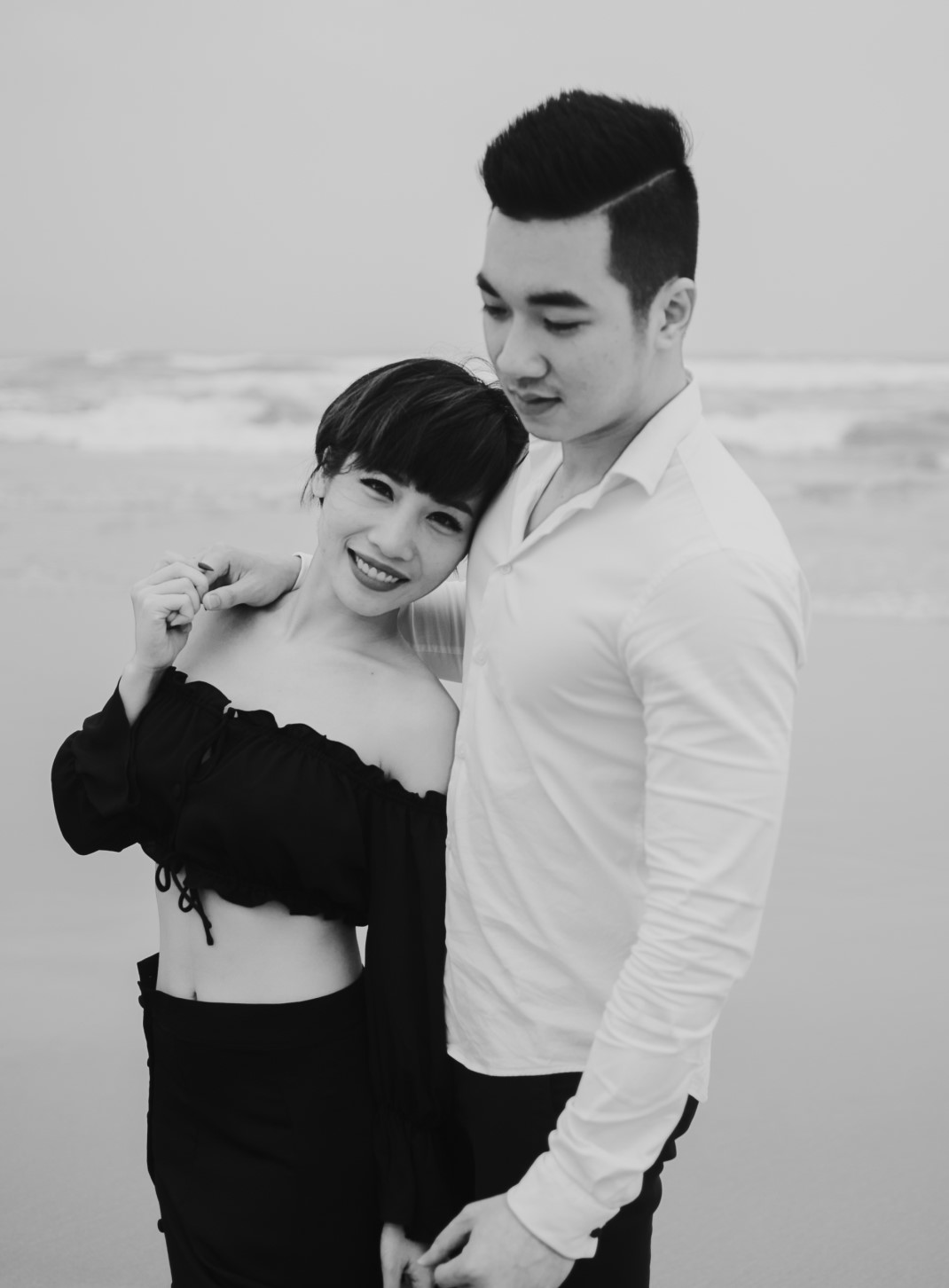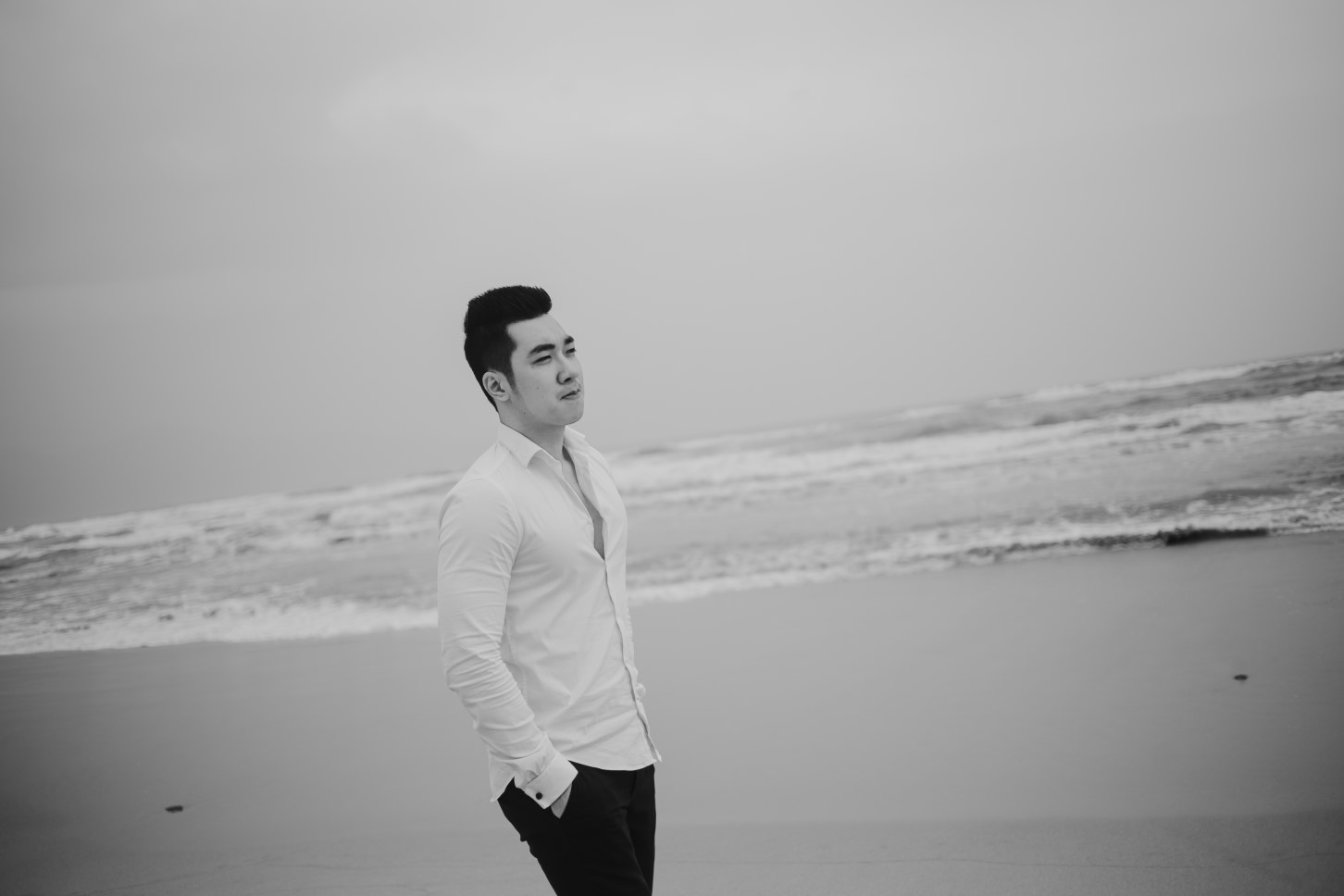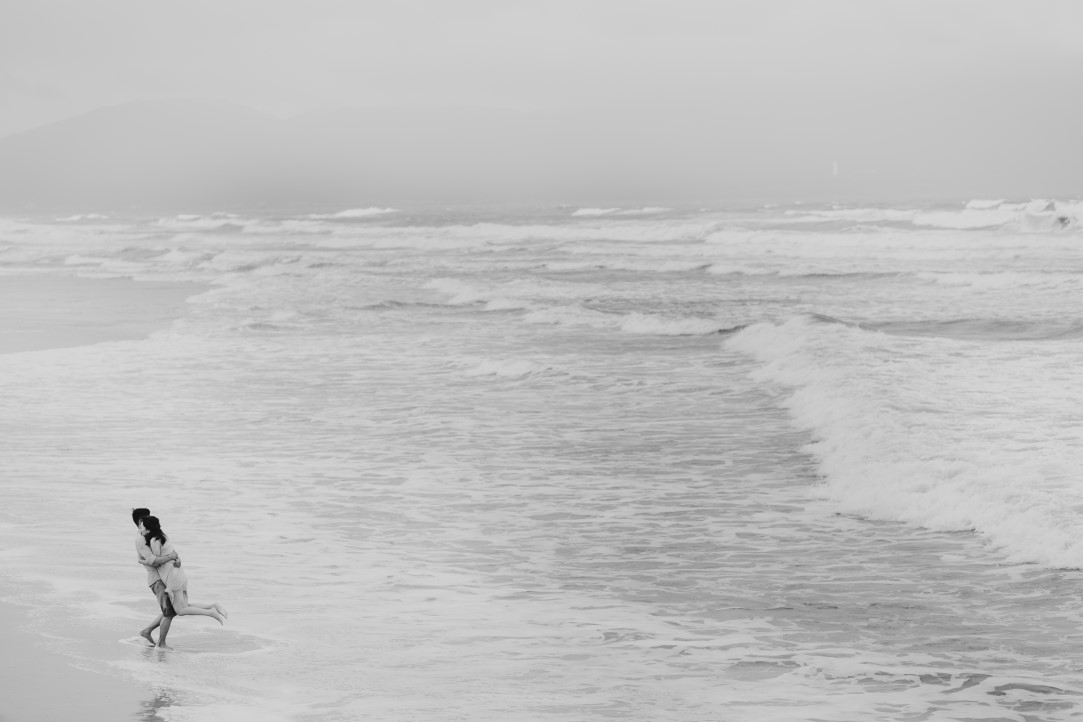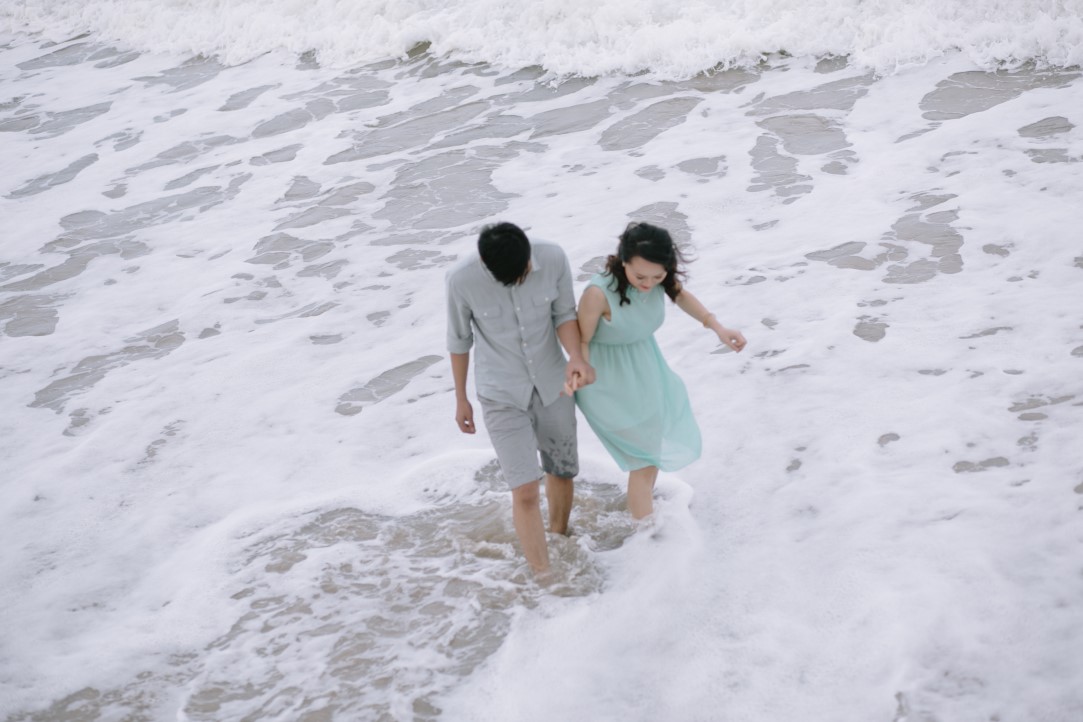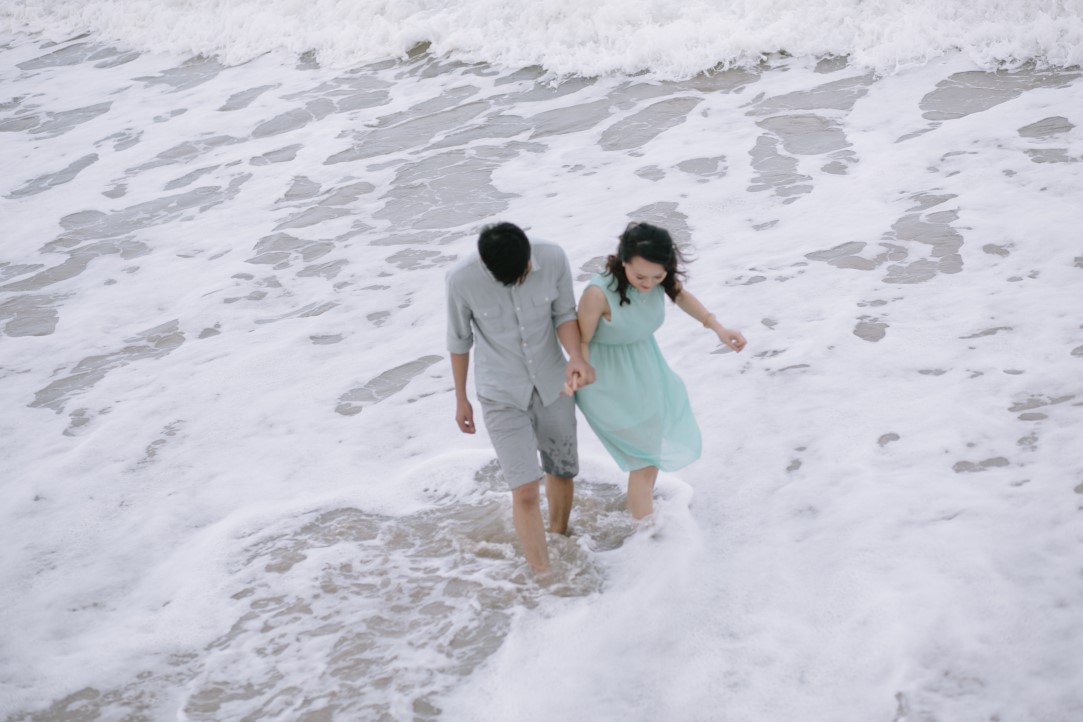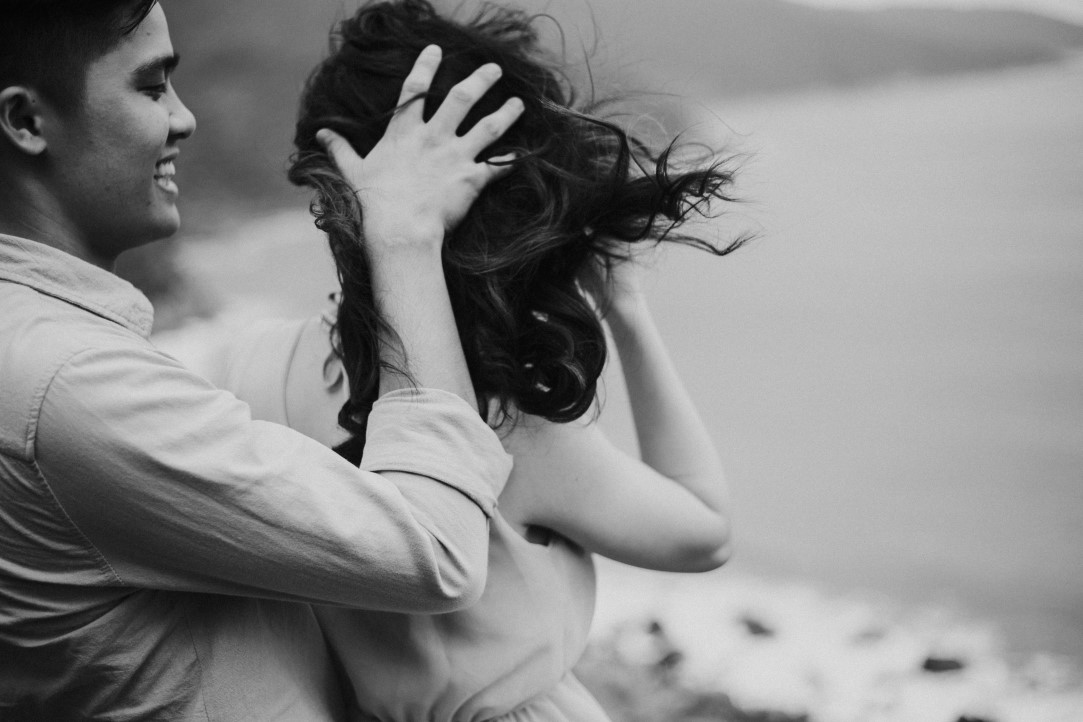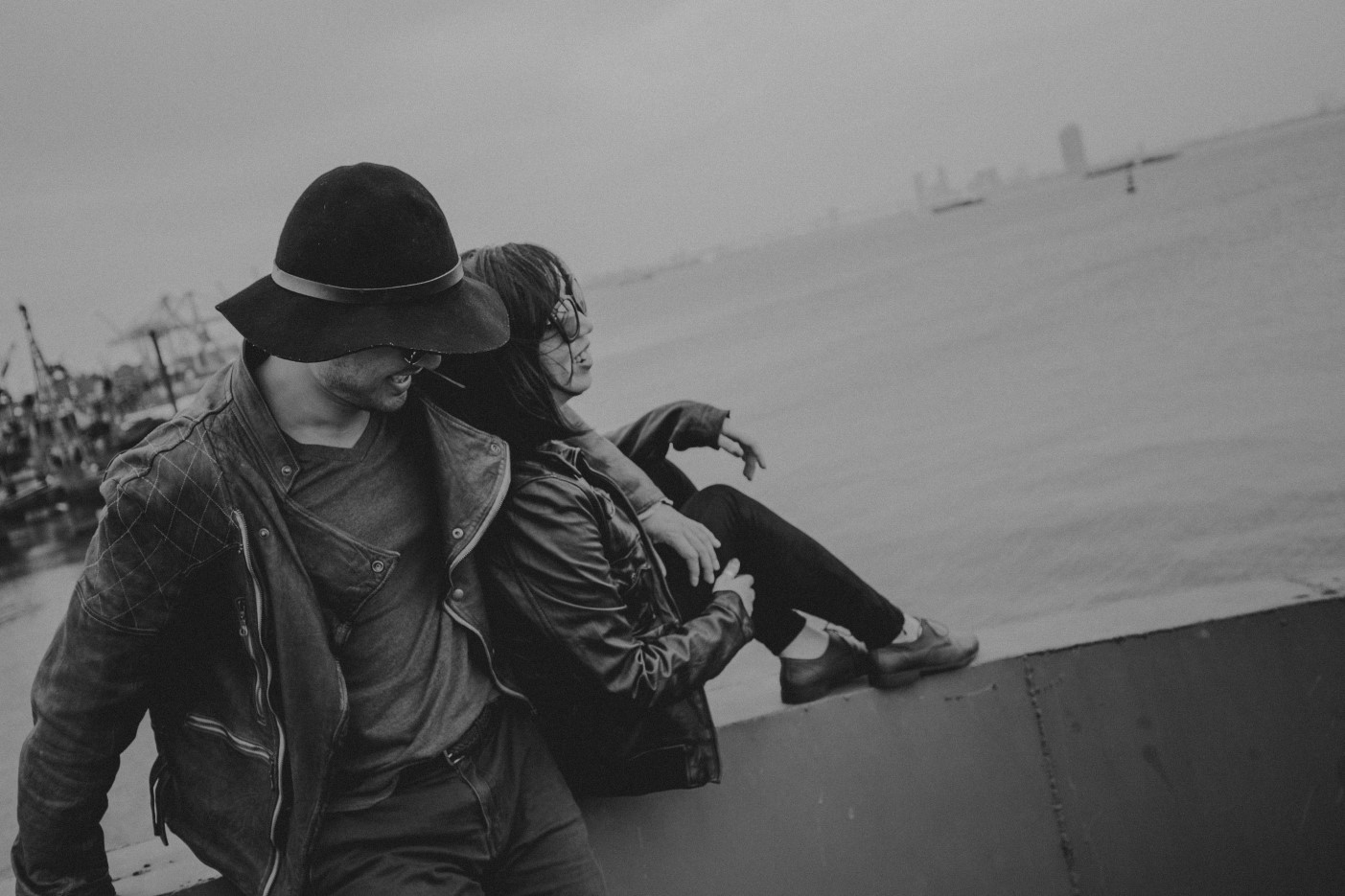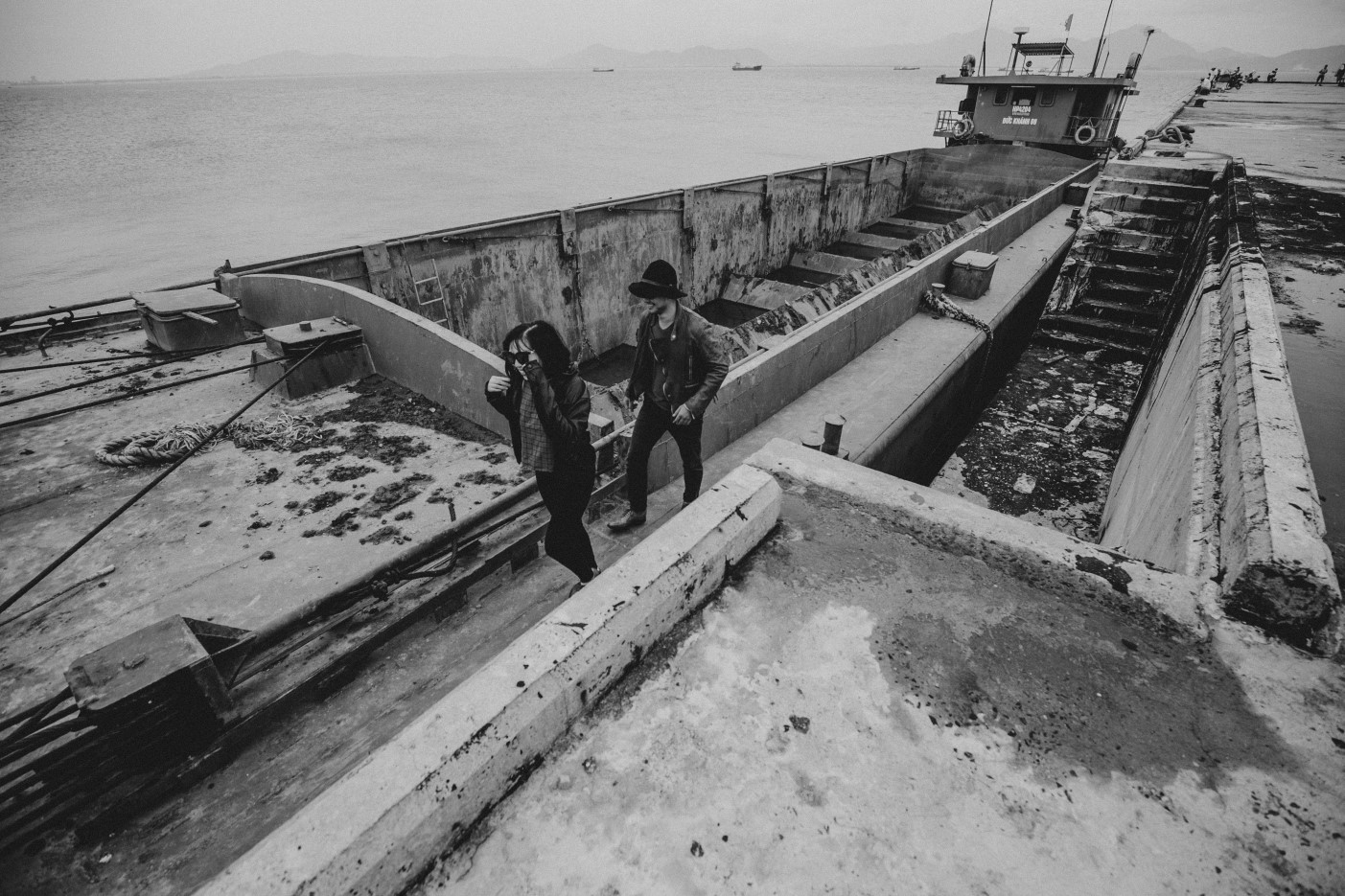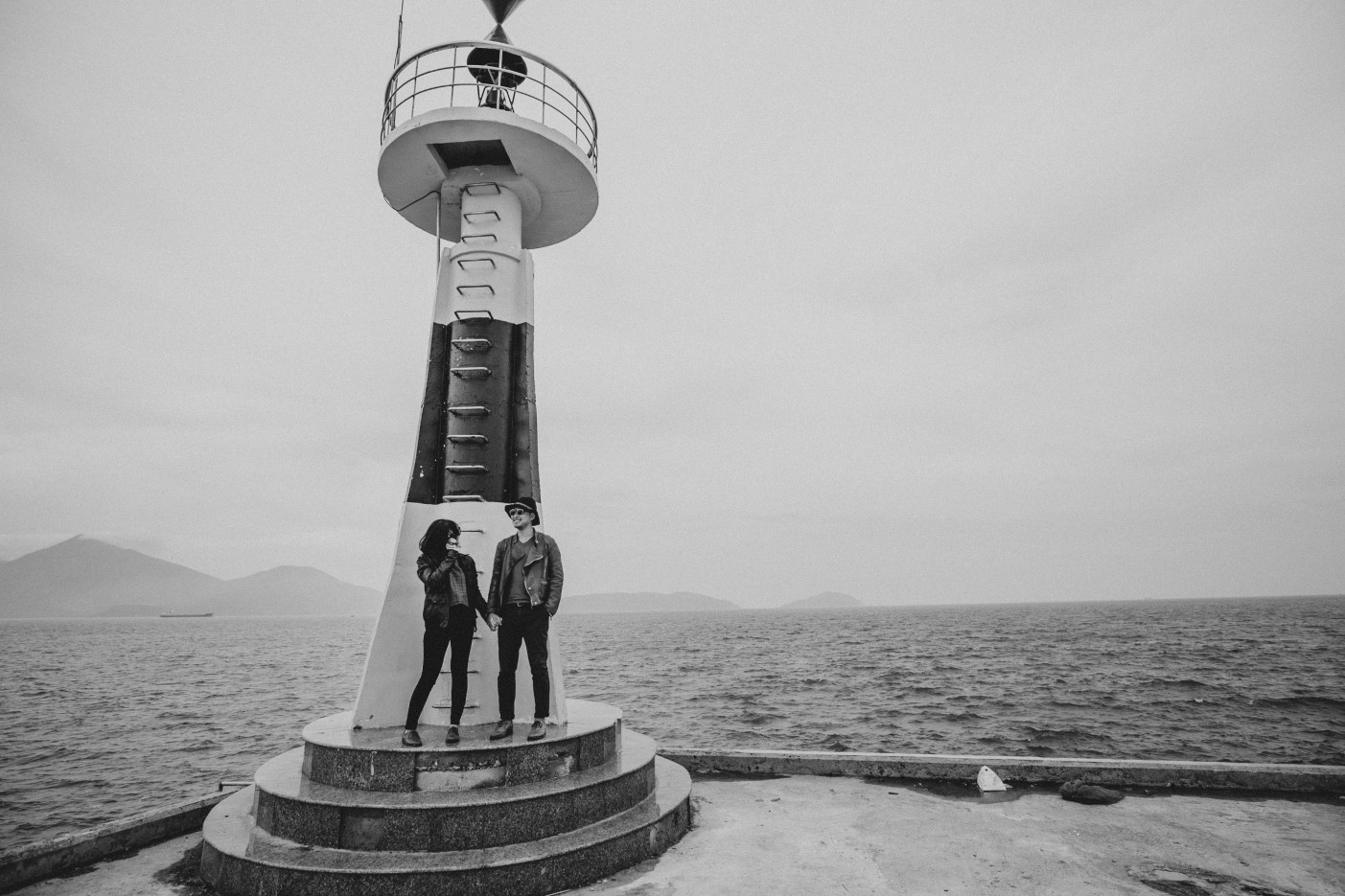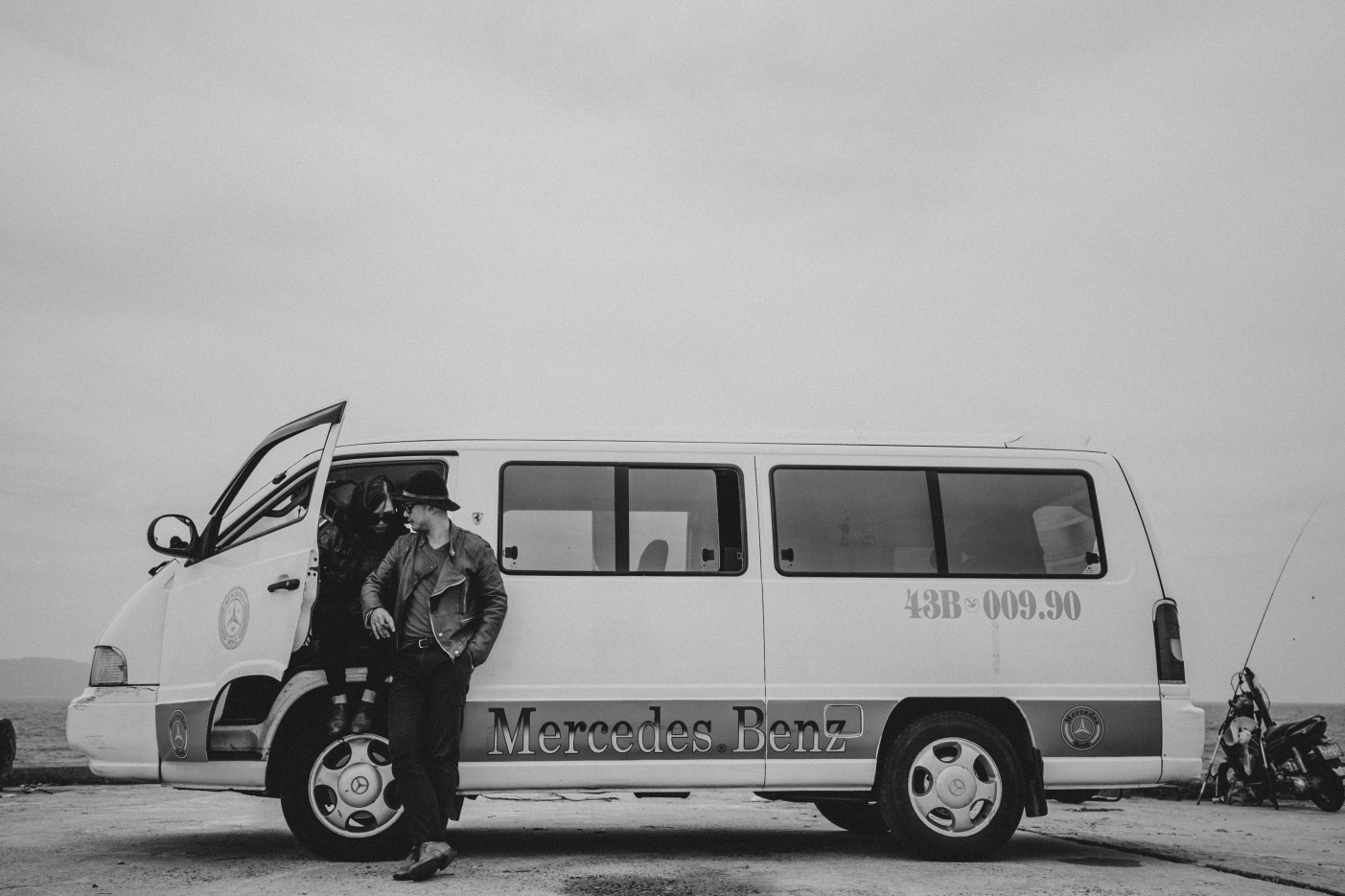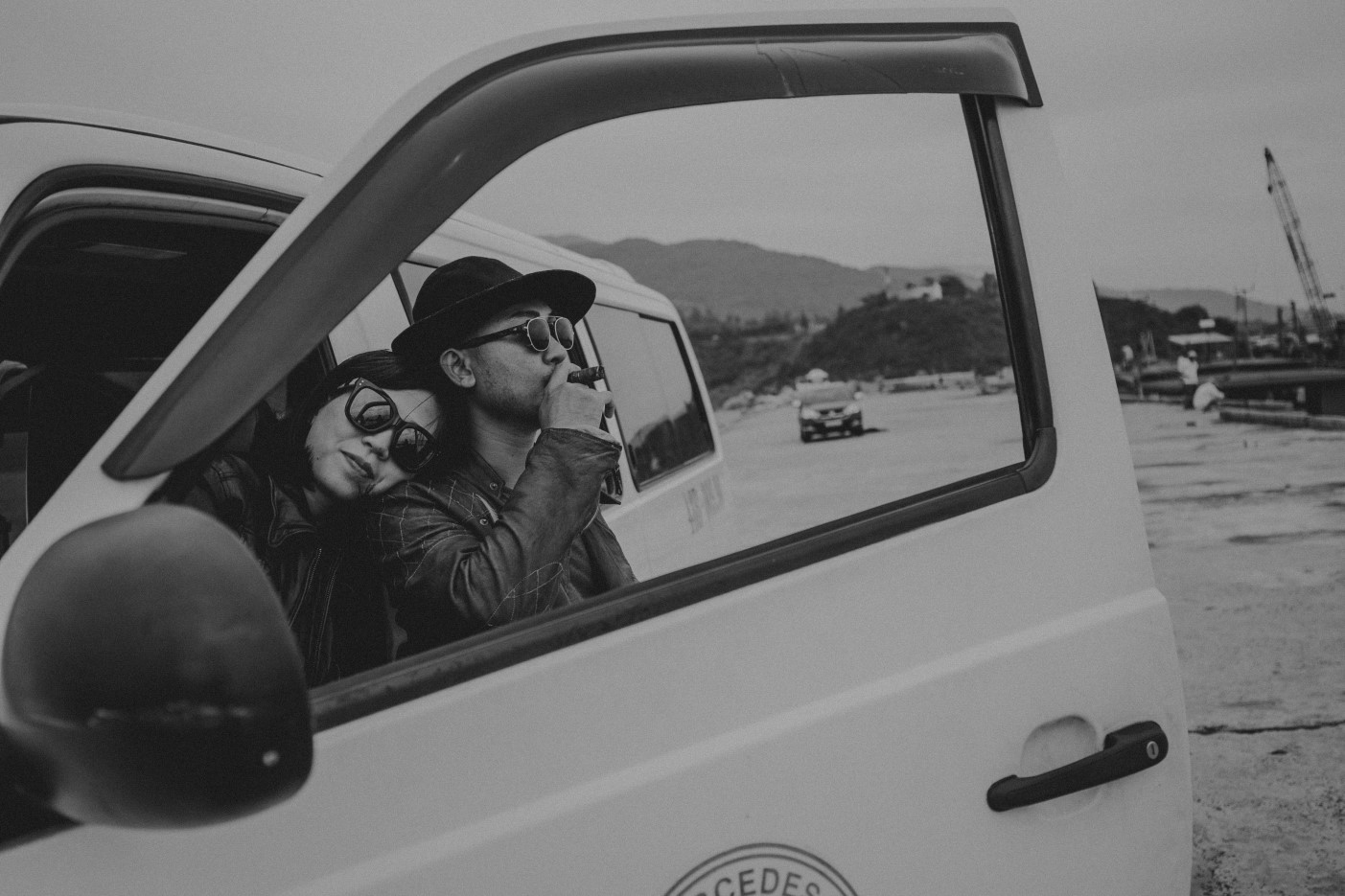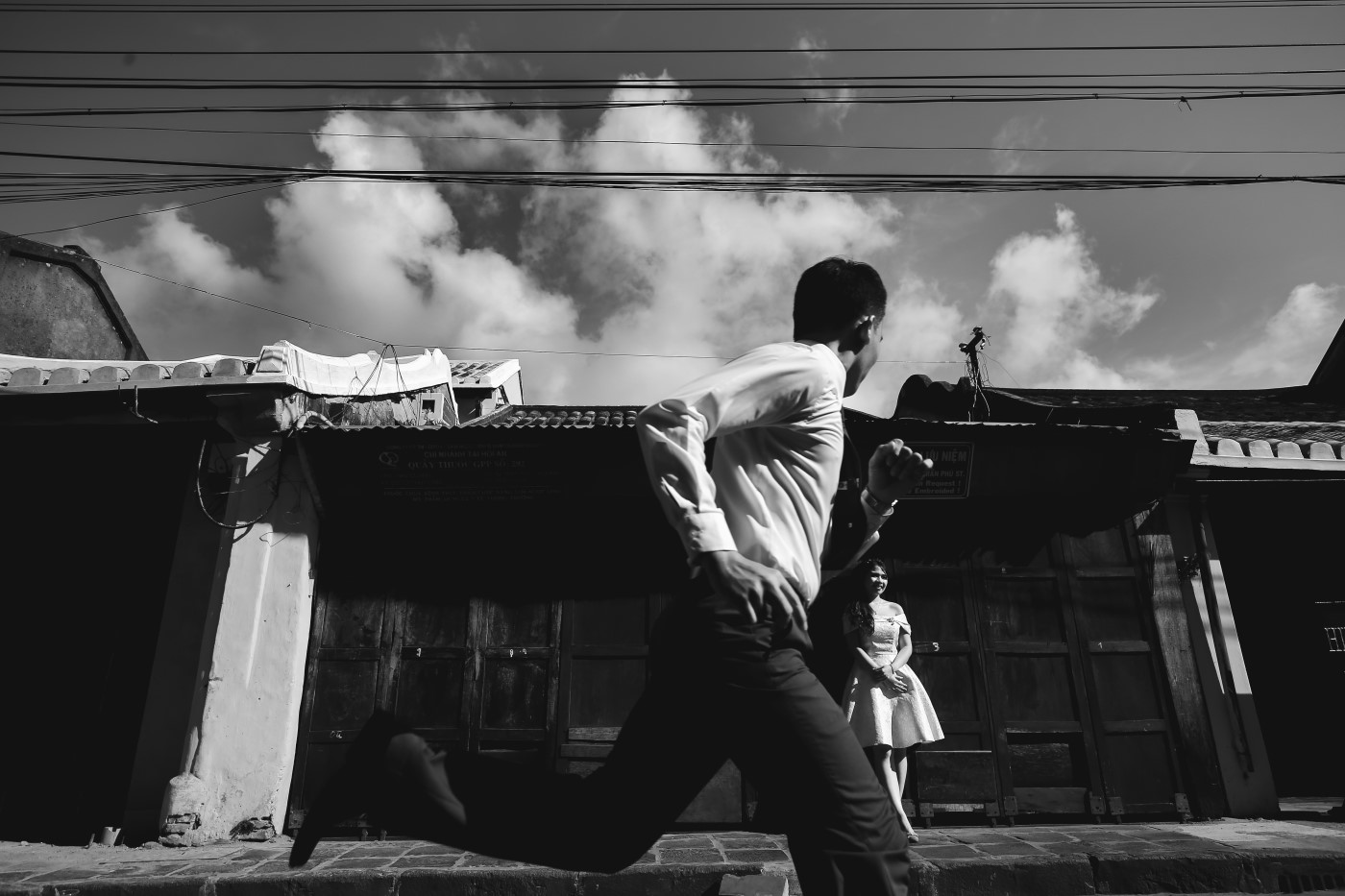 Standing in the Top 30 list of the most beautiful bays in the world, I keep the idyllic beauty and pristine and are the engagement photo choice of many young people. With natural curves, one side is the white sandy beach, one side is the luxurious resorts.
In the thin fog of Danang at noon, far and away, the bright red tile roofs, bobbing fishing boats, the sound of waves hitting the cliffs create a strange peaceful scene. Coming here, the couple not only gets the sweet, natural frames but also have the opportunity to travel together, experience the full happiness together before the wedding.
Located 10km to the east of Danang city center, extending from the Green Lake to Intercontinental Danang Sun Peninsula Resort.
Son Tra Peninsula embraces all the beautiful long roads (intercom curve) with famous rocky beaches: But beach, Rang beach, ..
This is one of the most beautiful engagement photo locations only in Danang for all couples.
Whether choosing to take wedding photos at sunset, or to catch the sun at sunrise, Da Nang's rocky beaches.
It is the largest port city in Central Vietnam. Danang is located between three world cultural heritages: Hue ancient capital – Hoi An ancient town – My Son holy land. There is also the most beautiful My Khe beach on the planet. engagement photo in Da Nang you will get the picturesque frame.
Not only beautiful natural landscapes but also the climate here is very harmonious. Dubbed the city worth living for peace, civilized lifestyle. Wedding photography in Da Nang in addition to beautiful photo shoots, also enjoy the atmosphere here.
The late spring and early summer are two times when the weather is extremely comfortable when taking wedding photos in Danang.
Spring is a season of plants, flowers, and blooming suns. Plus the romantic atmosphere will make your background more sparkling.
The bright summer rays will make the bride's skin more pink, the picture will be very beautiful. Wedding photography in Danang in good weather. Surely you will have a lot of satisfactory photos at first sight.